Vaccine Injury Attorneys Serving Clients Nationwide
Located in Houston, Texas, but serving Dallas, Austin, Corpus Christi, and clients nationwide, our team at Texas Vaccine Lawyers is dedicated to representing you after you've received a vaccine-related injury. From flu vaccines to HPV, we are here for you. Get in contact with us today for a free consultation.
Schedule a Free Consultation
Sean Greenwood
Attorney
Attorney Sean Greenwood earned his law degree from the University of Houston Law Center over 30 years ago. Sean has represented hundreds of clients who have fallen victim to vaccine injuries. He prides himself on his passion for his work and his dedication to the needs of his clients.
Sean is licensed to practice law in Texas, New York, and Washington, D.C., and represents vaccine injury clients all over the United States.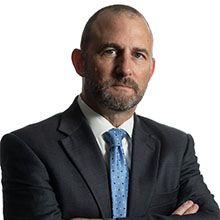 Janell Ochoa
Attorney
Janell was born and raised in El Paso, Texas. Janell attended Texas Tech University, where she graduated with two bachelor's degrees one in Political Science and the other in Spanish. Janell then went on to receive her law degree from South Texas College of law. While in law school, Janell was president of the health law society, Hispanic student association, and part of a panel of students who interviewed potential law professors.
Janell also received CALI awards for having the highest grade across several courses. Janell's goal is to diligently work for each of her clients regardless of the severity of their injury. Janell handles all cases with the client's goals in mind in order to achieve the best possible outcome. Outside of the office, Janell enjoys going to movie premieres, reading, and swimming.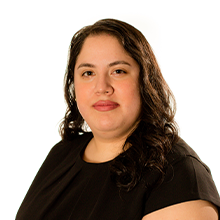 John Hebert
Attorney
Attorney John Hebert received his law degree from the University of Houston Law Center. Before gaining employment at the Greenwood Law Firm, John served as a law clerk where he gained insightful experience on various matters of litigation.
John believes that by working closely with his clients, he is able to better serve them and seek a better outcome. When not in the courtroom, John can be found with his friends and family or reading a book on his porch.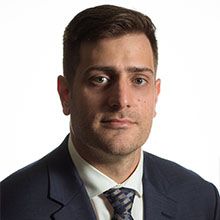 Zafar "Zaf" Tahir
Attorney
Before earning his law degree from the Thurgood Marshall School of Law in 2013, attorney Zafar "Zaf" Tahir worked in the gas industry for nearly 20 years. Zaf has extensive experience in leadership in various industries all over the world.
Zaf currently serves as a litigator at the Greenwood Law Firm in Houston, Texas, If you are dealing with a vaccine-related injury, get in contact with him today and schedule your free case consultation.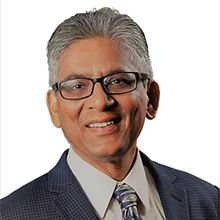 Gladys Garcia
Office Administrator/Case Manager
Gladys was born and raised in Houston, Texas. She currently attends the University of Houston where she is on the Dean's List pursuing a bachelor's degree in Accountancy.
Gladys handles everything in the office, including bookkeeping, case management, medical records, calendaring, and technology. In her spare time, Gladys likes to travel, spend time with her two Chihuahuas, works out, and explores the city.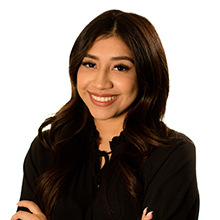 Do You Need a Vaccine Injury Attorney?
To Seek Compensation, Hire Legal Help
Whether you suffered an injury like SIRVA, arthritis, or multiple sclerosis after receiving a vaccine, or you became sick from the flu, hepatitis, or varicella vaccine, get in contact with our Texas Vaccine Lawyers from the Greenwood Law Firm in Houston for a free consultation.
Why Work with Our Vaccine Injury Team?
Vaccine Injury Compensation May Cover Your Attorney Fees

If you or a loved one suffered an injury after receiving a vaccine, depending on your case, the VICP may provide the fees for your vaccine attorney to represent you.
We Work Aggressively
On Your Side

With cases as vulnerable and difficult as these, we want you to receive your deserved financial compensation as quickly as possible. With us on your case, you can put yourself in a strong position.
Our Attorneys Have a
Stellar Record

Our vaccine injury attorneys have been able to deliver successful results for many past clients. To get started, contact our office in Houston, Texas, and schedule a free consultation.
Were You Injured by a Vaccine?
Our attorneys have a vast knowledge of vaccine injury cases along with other areas of the law. With decades of experience, we have the skills to fight for your rights.
Our legal team gets to know our clients to better serve their legal needs. No matter what you are facing, we are dedicated to representing you and your family.
We genuinely care for you and your well-being. These types of cases are time-sensitive and our attorneys want to help you get what you need for a better future.
Contact Our Team of
Texas Vaccine Lawyers Today
Your injury case is important to us. We have experience in representing people afflicted by shoulder or arm injuries, narcolepsy, and other vaccine-related injuries. Get in contact with our office in Houston, Texas to schedule a free consultation. We proudly serve clients located throughout the United States.